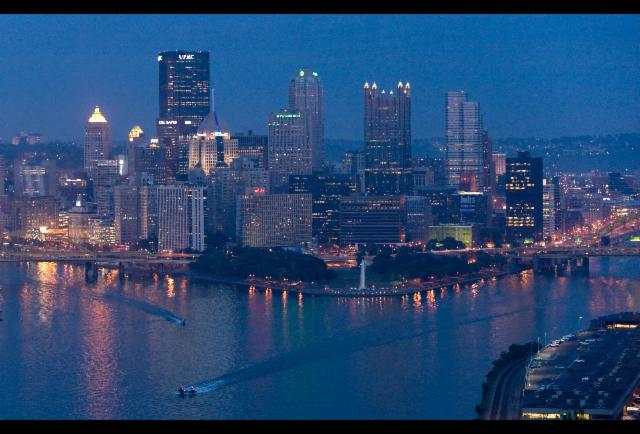 After Ford's $1 Billion Investment, Maybe Pittsburgh's Steelers Will Turn Into Robots
Ford Motor Co. shocked the budding driverless car industry on February 9 by announcing that it will invest $1 billion in Argo AI, an artificial intelligence startup whose success or failure could dictate the No. 2 U.S. automaker's ability to compete as a provider of advanced mobility.
A lesser surprise unfolded last week when the AI expert tapped to lead Argo, Brian Salesky, disclosed that the startup wouldn't be located in Silicon Valley or in Dearborn, Michigan near Ford headquarters – rather in Pittsburgh, Pennsylvania.
Uber Inc. has raided CMU's robotics department and opened its own testing lab in the city's strip district – only blocks from where Argo will be located.
Argo CEO Salesky, until recently employed by Google as specialist in driverless hardware, also worked in CMU's robotics department as a project manager and "commercialization specialist," according to his LinkedIn profile.
Meantime, Google – in an unrelated move – filed a lawsuit in the past week, claiming that Uber had taken proprietary information from its driverless car program with the hiring of Anthony Levandowski, a former Google scientist now working for Uber.
Ford Motor's new artificial intelligence subsidiary consists of two brainy guys and a new office in Pittsburgh. What's riding on their performance is enormous.

@marshawright: After Ford's $1 Billion Investment, Maybe Pittsburg… via @forbes #startup #entrepreneur
Quote of the Day

'No' is the most powerful word that you have in your vocabulary.
After Ford's $1 Billion Investment, Maybe Pittsburgh's Steelers Will Turn Into Robots