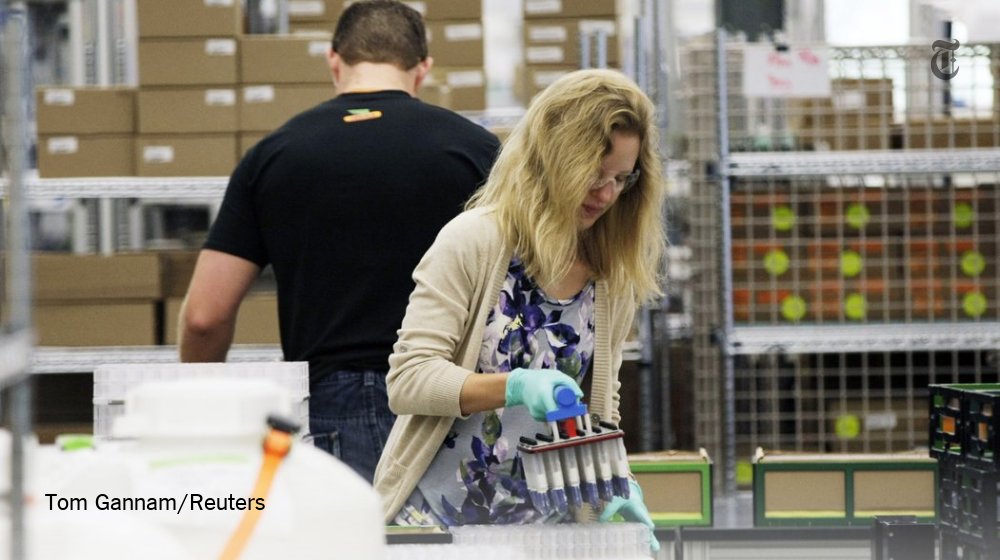 Bayer Offers to Buy Monsanto for $62 Billion
ChemChina Deal for Syngenta Reflects Drive to Meet Food Needs FEB. 3, 2016
The German company said its supervisory and management boards had unanimously approved the proposal and were "fully committed" to the transaction.
The company's pesticides and crop science business would be based in Monheim, Germany.
The companies confirmed last week that Bayer had approached Monsanto about a potential tie-up.
Monsanto offered to pay about $47 billion for Syngenta, but the Swiss company repeatedly rejected its approaches, saying the offer was too low and that such a deal would have trouble winning regulatory approval.
Read the full article, click here.
---
@nytimes: "Bayer said that it had offered $62 billion in cash to acquire Monsanto"
---
The transaction, if consummated, would create an industry giant whose products include antibiotics, genetically modified crops and pesticides.
---
Bayer Offers to Buy Monsanto for $62 Billion