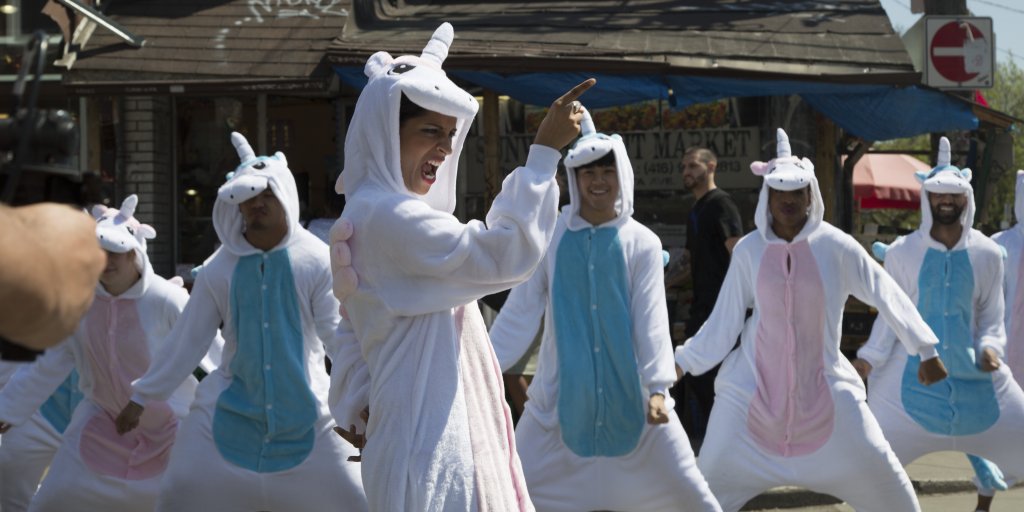 Silicon Valley's new billion-dollar unicorn startups in 2016, ranked
In Silicon Valley, a "unicorn" is a company with a billion-dollar valuation.
NEW UNICORNS: Meet the 14 startups that grew to be worth billions in 2016
Unicorns hit a fever pitch in 2015, when 42 startups achieved billion-dollar valuations .
In January , Roche, one of the world's leading pharmaceutical companies, made a $175 million investment in the company, which valued the company at $1.1 billion.
For the purposes of this list, Business Insider asked PitchBook Data to pull a list of US-based companies that reached a $1 billion-plus valuation in 2016.
Meet the latest billion-dollar companies that made a splash in 2016.

@businessinsider: NEW UNICORNS: Meet the 14 startups that grew to be worth billions in 2016
In Silicon Valley, a "unicorn" is a company with a billion-dollar valuation. Its name implies how rare it should be to reach that status.

But as more money pours into startups — a prominent trend over the last few years — more startups are achieving "unicorn" status.

Unicorns hit a fever pitch in 2015, when 42 startups achieved billion-dollar valuations. Yet as the data shows, becoming a unicorn wasn't quite as easy in 2016.

For the purposes of this list, Business Insider asked PitchBook Data to pull a list of US-based companies that reached a $1 billion-plus valuation in 2016. We then ranked them from least to most valuable based on their post-money valuations.

What it does: While Compass functions like a traditional broker, the company's promise is to use technology to reduce the time and friction of buying and selling a house or apartment.

What it does: ForeScout's technology helps companies monitor all the devices that are connected to their network at any given time. For many large enterprises, the number of devices can easily run into the millions with things like PCs, employees' mobile devices, virtual machines used for testing new applications, and now internet of things devices — and that can make it it hard for network administrators to keep tabs on everything happening on their company's network.

What it does: Despite remaining in stealth, Zoox has already raised $290 million for its unseen product. The only hint founder Tim Kentley-Klay has given was at a conference in October, when he described it as "Disneyland on the streets":
Silicon Valley's new billion-dollar unicorn startups in 2016, ranked