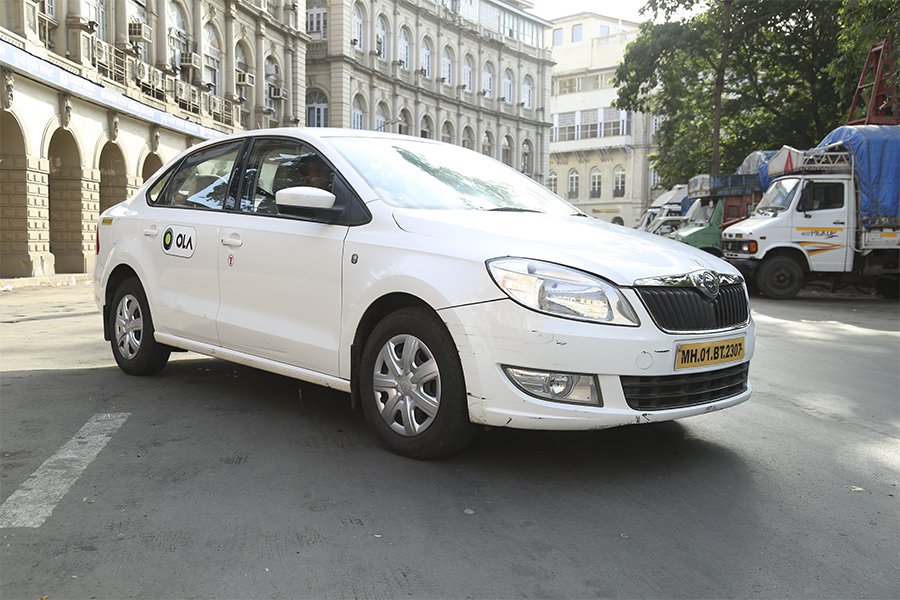 Ola closes billion-dollar funding round led by Tencent
Ride hailing startup Ola on Wednesday said the company has raised $1.1 billion in fresh funds and is on course to raise about a billion more as part of the current financing round, giving the company ample firepower to stave off Uber.Ola's latest funding round was led by China's Tencent…
The transportation and mobility industries are seeing huge changes globally.
Our ambition is to build a globally competitive and futuristic transportation system in India," Bhavish Aggarwal, co-founder and chief executive at Ola, said in a statement.So far, Ola has raised about $2.2 billion, making it one of the most well-funded consumer internet startups in the country.The fresh funds and the…
Though the companies have traditionally sparred over market share numbers – Ola, in the past, claimed three-fourth market share in the country – industry executives say Ola's share stands at about 60 percent.
According to them, Ola is well-positioned to lead the land grab.Flush with funds, the company can afford to match Uber's war chest and splurge on incentivising consumers and drivers both.
The ride-sharing taxi app claims to be on course to raise another billion dollars

@forbes_india: #Ola closes billion-dollar funding round led by #Tencent | By @c_sayan2015
Everything about entrepreneurship, the good, bad and the ugly of it, fascinates me. I take a keen interest on startups and venture capital firms and have written extensively on fundraises, M&As and business strategies. I can safely say changing tracks from engineering to journalism has been one of my best decisions. When not working, I indulge in almost every Indian's poison, cricket, playing or watching. I am a foodie and video game buff.

Ride hailing startup Ola on Wednesday said the company has raised $1.1 billion in fresh funds and is on course to raise about a billion more as part of the current financing round, giving the company ample firepower to stave off Uber.

Ola's latest funding round was led by China's Tencent Holdings, with participation from SoftBank, Ratan Tata's UC-RNT fund, Tekne Capital and Falcon Edge Capital.

The fresh funds will be invested in strengthening supply of cars and technology, especially in artificial intelligence and machine learning. The company also plans to penetrate deeper into the 110 cities where it currently operates.

"We are thrilled to have Tencent Holdings join us as new partners in our mission to build mobility for a billion Indians. The transportation and mobility industries are seeing huge changes globally. Our ambition is to build a globally competitive and futuristic transportation system in India," Bhavish Aggarwal, co-founder and chief executive at Ola, said in a statement.

So far, Ola has raised about $2.2…