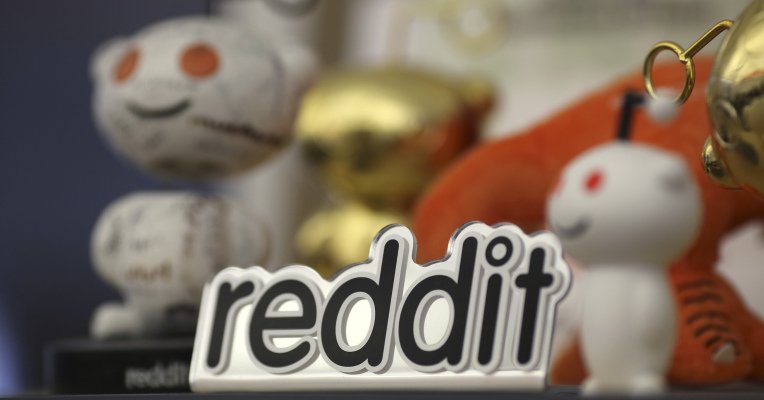 Reddit just raised a new round that values the company at $1.8 billion
All investors owned a previous stake in the company, save for Coatue, Vy Capital and Fidelity.
The capital will be used to redesign Reddit's famously cluttered homepage, co-founder and CEO Steve Huffman tells Recode.
Huffman co-founded Reddit with fellow University of Virginia classmate Alexis Ohanian and the two sold the company to publisher Condé Nast roughly one year later, in the fall of 2006.
Condé Nast's parent company, Advance Publications, later spun the company off as an independent company, retaining a sizable stake when Reddit raised $50 million in 2014, led by Altman.
Huffman, who co-founded the online travel company Hipmunk in the interim, returned to Reddit as CEO, where he remains today.
Reddit, the 12-year-old, San Francisco-based online discussion platform that has long called itself the "front page of the internet," just closed its biggest..

@kidkapital: Reddit just raised a new round that values the company at $1.8 billion
Reddit, the 12-year-old, San Francisco-based online discussion platform that has long called itself the "front page of the internet," just closed its biggest round ever, from a whole lot of investors, reports Recode.

Andreessen Horowitz, Sequoia Capital, Coatue Management, Vy Capital, Fidelity, Y Combinator President Sam Altman, and SV Angel's Ron Conway all chipped into the $200 million financing. The company's post-money valuation: $1.8 billion.

All investors owned a previous stake in the company, save for Coatue, Vy Capital and Fidelity.

The capital will be used to redesign Reddit's famously cluttered homepage, co-founder and CEO Steve Huffman tells Recode. The company also plans to pour more resources into user-uploaded video.

Bloomberg had reported in mid June that Reddit was in talks to raise $150 million in funding at a valuation of $1.7 billion.

Huffman co-founded Reddit with fellow University of Virginia classmate Alexis Ohanian and the two sold the company to publisher Condé Nast roughly one year later, in the fall of 2006. Condé Nast's parent company, Advance Publications, later spun the company off as an independent company, retaining a sizable stake when Reddit raised $50 million in 2014, led by Altman.

At the time, Reddit was led by Yishan Wong, a former engineering director at Facebook. He left late in 2014 following a disagreement with the board. Wong was somewhat famously replaced by former Kleiner Perkins Caufield & Byers investor Ellen Pao, who stayed just eight months in the role, leaving after users targeted her over the dismissal of a popular moderator on the platform. (Ohanian, who alluded to playing a role in the dismissal, later apologized, saying the company didn't handle the situation well.)

Huffman, who co-founded the online travel company Hipmunk in the interim, returned to Reddit as CEO, where he remains today.

Part of Huffman's focus has been on generating more revenue for the company. Since 2009, it has sold advertising two ways: through managed and self-serve ads. This hasn't always been an easy sell, as the company doesn't require much information from its registered users.

According to Bloomberg, the company recently began experimenting with various other types of advertising formats, as well as with a premium subscription service.

According to Recode, Advance still owns a majority stake in Reddit.

Featured Image: REUTERS/Robert Galbraith
Reddit just raised a new round that values the company at $1.8 billion