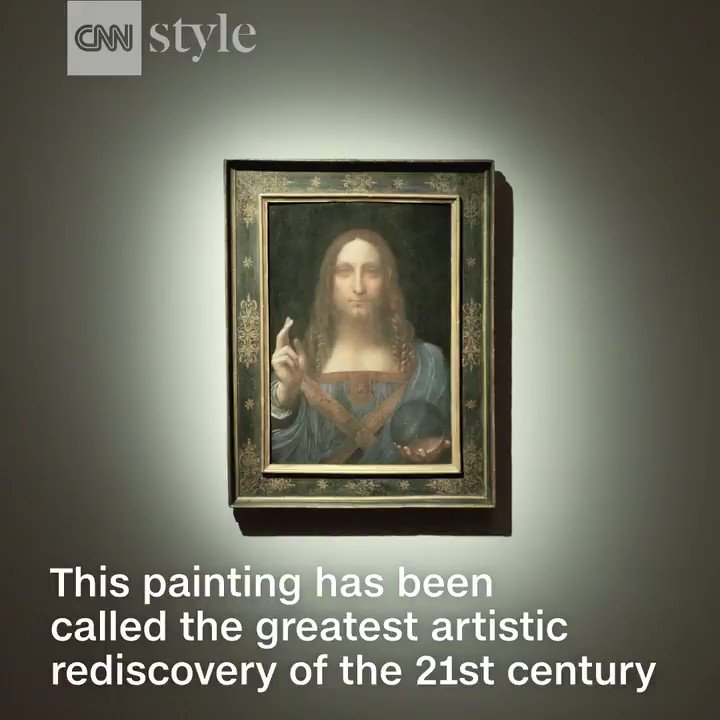 Leonardo da Vinci painting expected to fetch $100M
Leonardo da Vinci's "Salvator Mundi" was unveiled at Christie's New York Auction house on Tuesday, and is expected to fetch about $100 million when it goes on sale in November.
"The 'Salvator Mundi' is the Holy Grail of Old Master paintings," said Alan Wintermute, Christie's Senior Specialist of Old Master Paintings.
"Salvator Mundi" ("Savior of the World") is one of fewer than 20 known paintings by da Vinci, and the only one in private hands. – – "
'Salvator Mundi' is a painting of the most iconic figure in the world by the most important artist of all time.
"Salvator Mundi" will travel to exhibitions in Hong Kong, San Francisco, London and New York before going up for auction on November 15.
A Leonard da Vinci painting once bought for $60 is about to go under the hammer, billed as "the greatest artistic rediscovery of the 21st century."

@cnni: This rediscovered Leonardo da Vinci painting is expected to fetch $100 million
A painting once bought for $60 is about to go under the hammer, billed as "the greatest artistic rediscovery of the 21st century."

Leonardo da Vinci's "Salvator Mundi" was unveiled at Christie's New York Auction house on Tuesday, and is expected to fetch about $100 million when it goes on sale in November.

"The 'Salvator Mundi' is the Holy Grail of Old Master paintings," said Alan Wintermute, Christie's Senior Specialist of Old Master Paintings. "Long known to have existed, and long sought after, it seemed just a tantalizingly, unobtainable dream until now."

Da Vinci painted the image of Jesus Christ at about the same time as the "Mona Lisa" — around 1500. It adorned the walls of royal palaces before disappearing towards the end of the 18th century. By the time the painting resurfaced in 1900, its origins had been forgotten.

The masterpiece sold at a Christie's auction for $60 in 1958, before finally being identified as da Vinci's work in 2011.

"Salvator Mundi" ("Savior of the World") is one of fewer than 20 known paintings by da Vinci, and the only one in private hands.

"'Salvator Mundi' is a painting of the most iconic figure in the world by the most important artist of all time. The opportunity to bring this masterpiece to the market is an honor that…